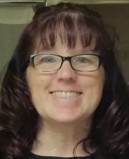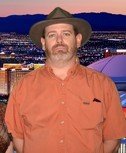 - Cathy is our President and co-owner of NBS with her husband, Tom, our service manager. Cathy has 20 years of experience in medical billing and software implementation. She also has extensive background in document management and scanning procedures. Tom has over 17 years of experience in the office equipment industry with extensive training on Sharp, Toshiba, HP, Muratec and OKI brands. They have been in Alaska since 1992 and enjoy spending time with their dogs and dog mushing. As owners of a small business they understand the challenges involved in running a smoothly operating organization. Tom and Cathy train their employees to build partnerships with clients, allowing Northern Business Systems to provide the services needed in helping make running a business easier. Both Cathy and Tom see the goal of NBS as "providing equipment and services to help our clients reach their goals."
E-mail:
cathy@nbsalaska.com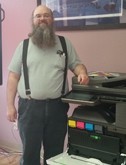 - Rob is our Service Technician. He has over 20 years of experience repairing office equipment mostly in the Toshiba line and is responsible for the day to day maintenance of equipment in the field. Rob stays current on equipment certifications by attending factory training. He is currently working on both Toshiba and Sharp equipment. Rob has lived in Alaska for 17 years and enjoys spending time with his family.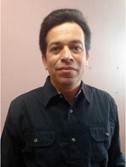 E-mail:
peter@nbsalaska.com
- Peter is another one of our service technicians. He was previously a service technician for Xerox. He has over 5 years of experience in the copier field and a degree in computer science with a focus in software development. Peter is responsible for helping in the day to day maintenance of equipment in the field. He loves coffee, his home in California, and spending time with his friends and family.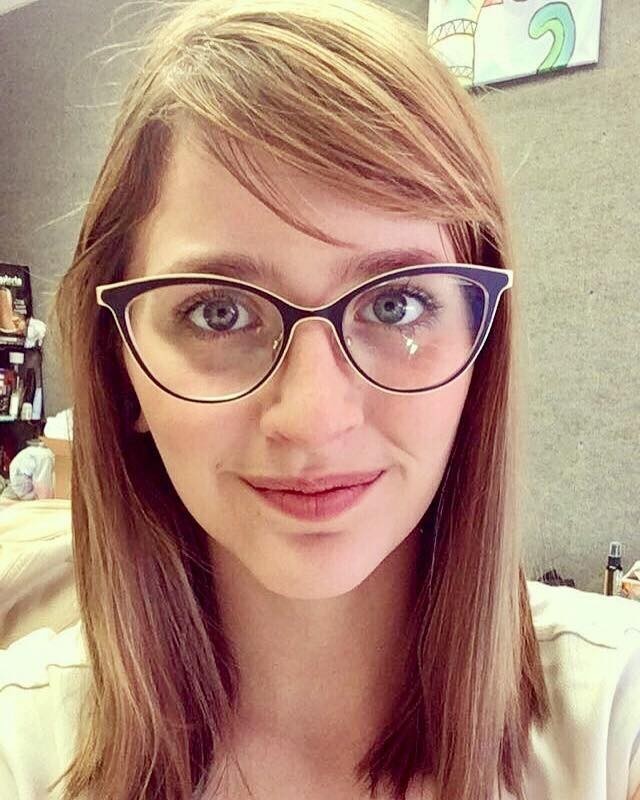 E-mail:
dani@nbsalaska.com
- Dani started at NBS in 2015 as our sales associate. She is now the newest addition to our admin staff. She helps the office operations in any way she can, from answering the phone to setting up our new database system. She is also in charge of running our social media outlets including our Facebook page, Twitter, and LinkedIn accounts. Dani has lived in Fairbanks most of her life; she loves helping others, practicing yoga, & all things elephants.
E-mail:
george@nbsalaska.com
-George is our business technology consultant. He has always had an interest in technology and helping people. George works with our clients to understand their needs for office equipment. George has lived in Alaska his whole life, growing up in Valdez and then graduating from UAF in 2015, he also thoroughly enjoys the lifestyle that comes from a life-long love for the great outdoors.
- Moira is a new addition to NBS and our administration team. She answers the phone when you call our office and puts in work orders for the equipment. Moira has lived in Fairbanks for the last 16 years and in her free time she enjoys expressing her artistic abilities.
E-mail:
moira@nbsalaska.com
E-mail:
jennifer@nbsalaska.com
- Jennifer is our Bookkeeper. She has worked with several local businesses and non-profits over the past 8 years. She holds degrees in Accounting and Business Management from the UAF and UAS. Originally from Maine, she has been enjoying life in Alaska for the past 16 years. She is an outdoors girl at heart enjoying trail riding, hunting, fishing, camping and mushing with her dog team.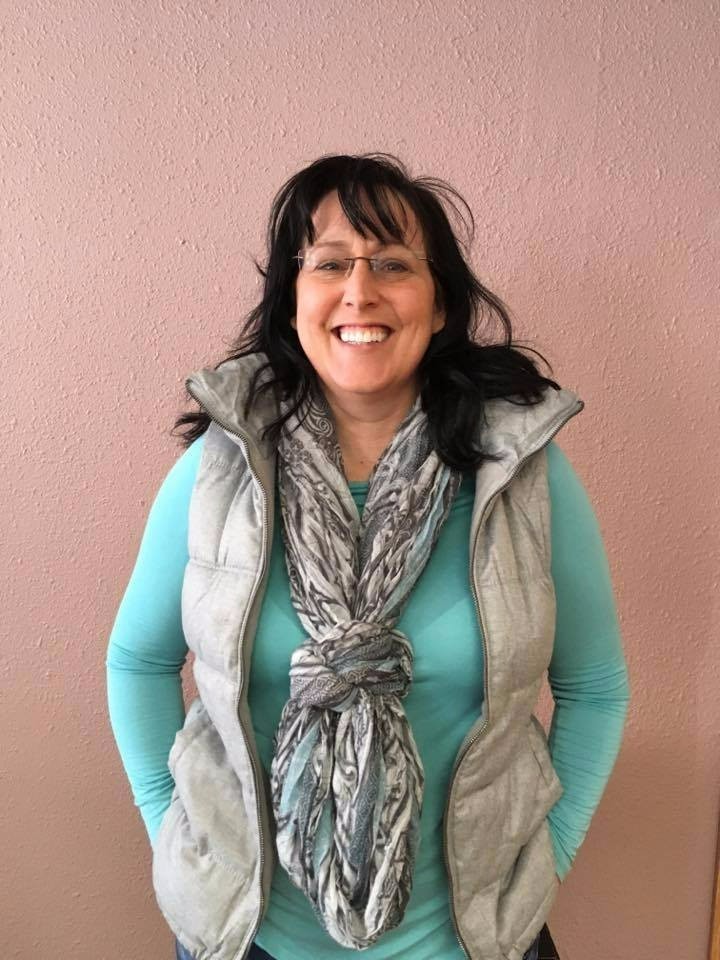 E-mail:
tyler@nbsalaska.com
- Tyler is one of our newest additions to the team. He is working with the Service side right now to help with the smaller tasks while he is training to become a technician. You may see him out and about the area delivering toners, getting meter reads, and seeing how our current partners are doing with their machines.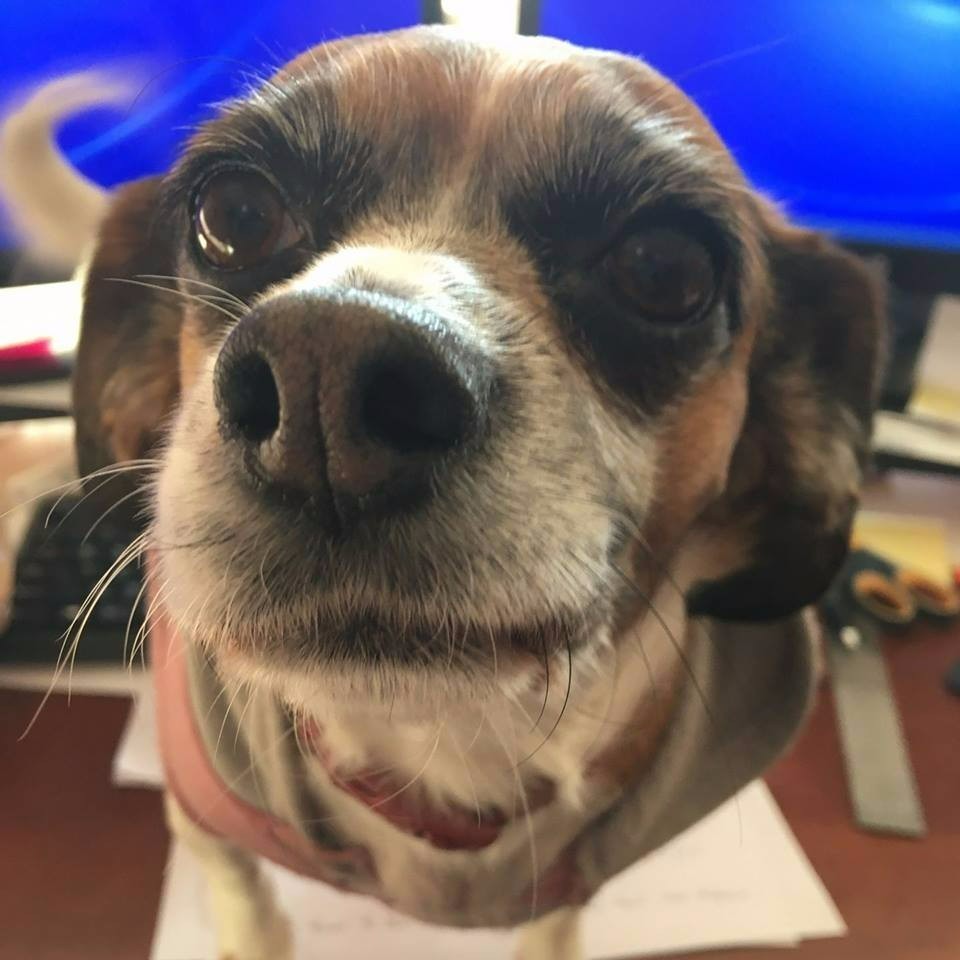 - Millie is the queen of the office. She comes in every morning and says hi to the rest of the staff for her morning butt rubs. She is the morning, afternoon, and evening stress reliever that helps NBS with the friendly work place we have. She enjoys long walks, milkshakes, and gingersnap cookies. Stop in to say hi to this happy face!